Research Labs
The Department of Kinesiology has nine distinct research labs. These labs are a vital part of the Department's mission. Faculty and students conduct research in fields related to Biomechanics, Adapted Physical Education, Physical Activity and its Promotion, diseases affecting the human condition, human behavior in dynamic situations, and sport and its cultural impact. 
---
Activity Promotion Lab
The Activity Promotion Lab (APL) supports research and teaching in the area of physical activity promotion to improve the health and quality of life of people throughout their lifespan. Physical activity is a behavior that promotes positive health outcomes such as weight management, chronic disease prevention and management, and improved mental health among others. As such, faculty members and students of the APL engage in various projects ranging from measurement of physical activity to interventions aimed at promoting physical activity across the lifespan in a variety of settings. To learn more about the Activity Promotion Lab click here.

---
Biomechanics Lab
The Biomechanics lab research focuses on the study related to the science of human movement. The lab utilizes the latest technology to evaluate different scenarios related to movement and its impact on the human body. Located the Ward Sports Medicine Building (room 332), faculty, staff and students participate in research related to human movement and the effects of such movements during physical activity. To learn more about the Biomechanics Lab click here.

---
Development Motor Lab
Developmental Motor Lab
The Developmental Motor Laboratory serves as the home of the Adapted Physical Activity (APA) practicums program offering various physical activities to people with disabilities in the community and research involving teacher preparation concerning disability awareness, teaching and inclusion. The ECU APA program also collaborates with local community programs, such as Pitt County Schools APE programs, Aces for Autism, Autism Society of North Carolina, and Pitt County Special Olympics. On December 2015, ECU APA program became a partner with the national health promotion program (I Can Do It!) to establish a solid transition program for youth with disabilities in the areas of health, physical fitness, and wellness. click here.
---
Human Performance Laboratory
The Human Performance Laboratory (HPL) is an interdisciplinary research and service unit. Our programs which span undergraduate to post-doctoral education, translational research, as well as service to the university and local communities. Our mission of the is to study disease states affecting the human condition such as obesity, cardiovascular disease, muscle wasting, the metabolic syndrome, and diabetes and subsequently determine how a physically active lifestyle can aid in the prevention or as an intervention for these conditions. To learn more about the Human Performance Laboratory click here.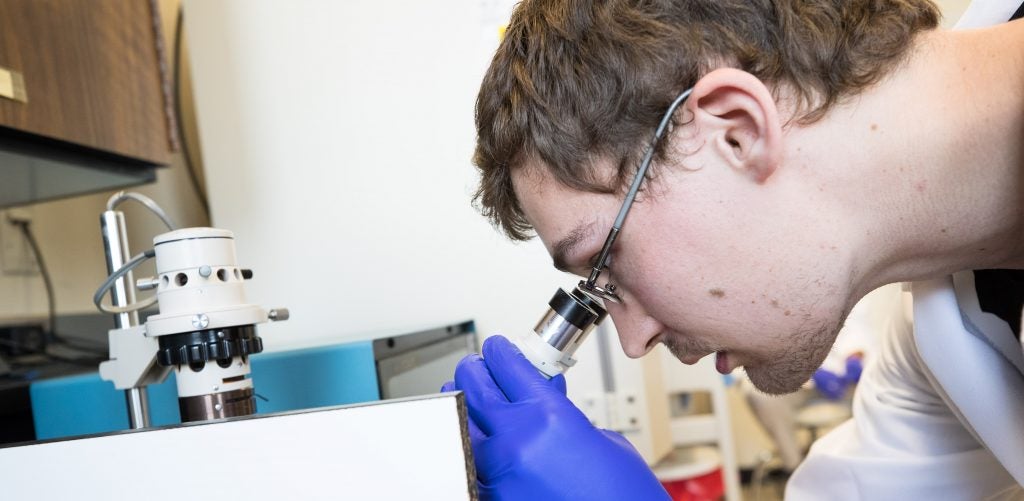 ---
Visual Motor Lab
Research within VML involves projects that examine visual attention, arousal, mental workload, and visual processing through neuroimaging. The goal of our research program is to understand how vision and cognition control and modulate motor behavior. The lab is designed to measure human motor behavior in dynamic situations through in-field assessments, virtual simulations or in more static, self-paced laboratory tasks. Our secondary focus includes research to determine how visual search behavior influences motor dysfunction such as Mild Traumatic Brain Injury (mTBI) and freezing of gait in Parkinson's disease. At the core of this research is to investigate the links between the perceptual (processing) and motor systems (output). To learn more about the Visual Motor Lab click here.

---
Sensory-Motor Integration Laboratory
The Sensory-Motor Integration Laboratory at ECU (SMILe), located in Minges Coliseum, is a state-of-the-art motor control and motor neurophysiology research space focused on advancing our understanding of the basic neurobiological mechanisms of action. Our vision is to be a nationally and internationally recognized team of researchers in the area of motor neuroscience. The mission of SMILe is twofold: 1) to advance the science of neuromotor control through carefully designed and executed experiments, and 2) to provide advanced training opportunities for the next generation of neuroscience and motor control scientists. To learn more about the Sensory-Motor Integration Laboratory at ECU (SMILe), click here.

---
Performance Optimization Lab
The mission of the Performance Optimization Laboratory (POL) is to help all people perform at their best. Human performance optimization is translational across many populations and tissue (healthy, diseased, and injured) states. Sport performance of athletes, mission performance of our nation's warfighters, performing activities of daily living in older adults, and restoring and optimizing function to individuals' post-injury are all examples of where human performance optimization is needed. The Performance Optimization Laboratory accomplishes its mission from a biomechanical perspective primarily, but is highly interdisciplinary and utilizes techniques and approaches from related fields such as neuroscience and physiology. To learn more about the POL, click here.
---
Sport and Community Development Lab
The Sport and Community Development (SCD) lab, housed within the ECU undergraduate Sport Studies and graduate Sport Management programs in Minges Coliseum, provides a space for students and researchers to explore opportunities within sport that have a direct impact on individuals and the local community. The mission of the SCD lab is to explore how sport can be better designed to promote health, economic development, and build community.  The data driven solutions revealed through this work go beyond the playing field. Rather solutions are focused on enhancing life quality and improving the human condition by demonstrating how sport can play an integral role in building healthy communities. To learn more about the lab, click here. 
---
Team-OPPS Lab
The TEAM-OPPS Research Lab is dedicated to Optimizing Psychology in TEAM Performance Settings. Through research we aim to advance knowledge of social factors impacting personal success in sport, military, and performance settings. We are broadly interested in topics that address how other people affect one another's performance outcomes & well-being. This includes topics such as how confidence, cohesion, communication, and leadership relate to performance outcomes at the individual and team levels. We also examine leader-follower and teammate relationships to understand influences on why someone will or will not seek help for issues such as mental health concerns. We are located in the Research Suite of Minges Coliseum at ECU.