Undergraduate Programs
The mission of Air Force ROTC is to develop leaders of character for tomorrow's Air Force and Space Force.
Army ROTC is an educational opportunity designed to prepare men and women to become future leaders in the US Army while completing an undergraduate, graduate, or other professional degree program.
Do you have a love for young children? Are you interested in teaching preschool, working with families or with early intervention programs?
Are you interested in working with children and their families in health-care settings? If so, becoming a Certified Child Life Specialist might be the career path for you!
Do you want a rewarding career in which you make a difference in the lives of people of all ages and their families?
Are you thinking about pursuing a career in teaching? Would you want to teach life skills such as cooking, designing, and child development?
Would you like a career in a public health profession that the US Bureau of Labor statistics predicts will grow by 28 percent in the next decade?
Can you see yourself in a rewarding career promoting positive health behaviors by designing, implementing and evaluating educational programs and services in a variety of settings?
Are you creative but yet detail driven? Do you want to influence the future of green design?
Students learn how to work with designers to plan, develop and execute a product line to satisfy the needs of a company's target market.
Do you want to develop a deeper understanding of the scientific principles surrounding physical activity and its impact on health and performance?
Can you picture yourself motivating others to become or stay physically active?
Do you have an interest in a career that will have a positive lifelong effect on children?
Do you want a degree where you can foster your love of sports into a lifelong career in the sports field?
Have you ever thought about making a living through which you can play to work? 
Do you have an interest in working with people who have a disability, are recovering from a serious illness or accident, or are struggling with mental health issues?
Are you interested in helping individuals, families, groups and/or communities to enhance their individual and collective well-being?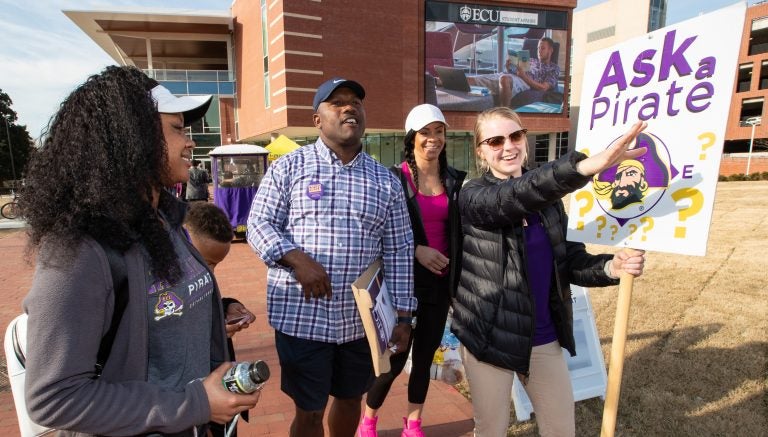 Contact Us
If you have questions about the College of Health and Human Performance Academic Programs, want to become a community partner or for more information.
Contact Us