Adapted Physical Education Concentration
The Adapted Physical Activity (APA) program at ECU employs a competency-based approach combining theoretical constructs and practical application of physical activity instruction for individuals with disabilities. Students pursuing APAstudy engage in hands-on experiences designing, assessing, and teaching individuals with a variety of disabling conditions (e.g., ADHD, autism spectrum disorder, cerebral palsy, intellectual disability, neuromuscular/orthopedic/sensory impairments, and specific learning disabilities). Please contact the concentration coordinator if you would like any additional information.
Concentration Goals
Program graduates are prepared to become an adapted/inclusive physical activity specialist, including adapted aquatics, sports, and fitness. Graduates are employed in a wide range of programs, such as rehabilitation programs, disability organization/institutions, fitness industry, sports organizations, special education centers, and colleges and universities.
Associated Faculty: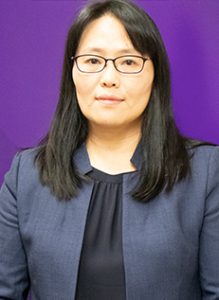 AJ An
Associate Professor and Concentration Coordinator
Associated Lab:
Developmental Motor Lab
Coursework:
Please click here for the program course catalog entry
https://catalog.ecu.edu/preview_program.php?catoid=29&poid=7608