Sport Management Concentration
The KINE Sport Management concentration offers comprehensive curriculum that prepares students to work in the sport industry. Focusing on management, social justice, ethics, diversity, leadership and community efforts, the KINE Sport Management concentration is well positioned to serve as the training grounds for future sport leaders. For the Sport Management Concentration, both thesis and non-thesis options are available. Additionally, students have the ability to pursue a dual degree program (M.S. in Kinesiology-Sport Management Concentration along with an MBA). This dual-degree option provides in-depth sport business training and the opportunity to earn two degrees (i.e., M.S. and MBA). All program options are designed with the individual's career goals in mind by customizing course offerings that may include courses related to sport finance, contemporary sport, sport marketing, administration and internships with sport organizations. Alumni of our program can be found in a number of different professional settings such as youth sport, college athletics, professional sport, and sport marketing firms and consulting agencies.
---
Associated Faculty: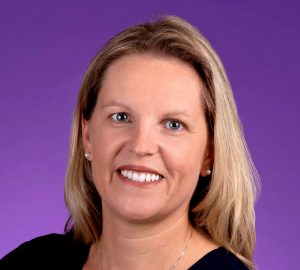 Stacy Warner
Professor
Kinesiology
Research Interests/Vitae
Google Scholar Profile
Stacey Altman
Associate Professor
Kinesiology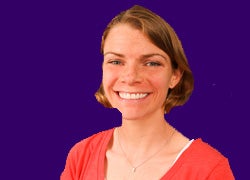 Melanie Sartore
Professor
Kinesiology
Mark Moore
Associate Professor
Kinesiology
---
Affiliated Research Labs:
Sport and Community Development Lab
Admission Requirements
Admission to East Carolina University does not guarantee admissions into your desired program of study.
Preferred admission requirements specific to the MS in Kinesiology (Sport Management program) at ECU are as follows:
A baccalaureate degree in a related field from an institution accredited by a regional association.
A grade point average of 3.0 or greater on a 4.0 scale on all undergraduate work is preferred.
Students, whose first language is not English, must achieve an acceptable score on the Test of English as a Foreign Language (TOEFL)
Acceptance is subject to availability of slots in the concentration to which the application is made. For priority review, we encourage application by February 1. Applications will continue to be reviewed on a rolling basis by the Sport Management faculty.

---
Program Requirements
The basic curriculum plan for the Master of Science in Kinesiology (Sport Management program) requires a minimum of 36 s.h. and can be completed in three to four semesters.
All degree candidates must pass the comprehensive examination related to the course content.  This should be taken during a student's last semester for the Sport Management program.
Official plans of study and course descriptions can be found in the ECU Graduate Catalog
---
Delivery Methods
This program and require courses are only offered in an on-campus and online options.  See course offerings with online and on-campus options.
---
Graduate Assistantships
While pursuing a Masters, many of our students gain valuable hand-on experience in various Graduate Assistantship roles. Graduate assistantships in the Department of Kinesiology are available on a competitive basis. A full-time graduate assistantship requires 20 hours per week and pays a minimum of $4500 per semester with some assignments paying higher amounts. In addition, summer session assistantships may also be available. Individuals interested in applying for a graduate assistantship in the Department of Kinesiology should complete an Application for Graduate Assistantship and submit it, along with a current Resume, via e-mail, to Ms. Amber McEachern (mceacherna21@ecu.edu). Additional GA positions can be found through ECU's Campus Recreation and Wellness, Athletics and others. Admitted students will receive priority notification of these opportunities.
---
Certificate in Sport and Coaching Leadership (12 s.h.)
Graduate Certificates provide specialized knowledge in a particular area. The online graduate certificates require admission to the Graduate School. To be eligible, you must have an undergraduate (bachelor's) degree.
The Sport and Coaching Leadership Certificate is designed to prepare future leaders with the skills, knowledge, and expertise in sport psychology, athlete well-being, team dynamics, and administration to serve athletes.
Certificate in Sports Management (12 s.h.)
Applicants must be concurrently enrolled in a graduate degree program or possess a graduate degree. In the case of concurrent enrollment students must obtain approval of the director of graduate studies of the program in which they are enrolled as well as the approval of the Graduate Director in Kinesiology. Students enrolled in the MS in Kinesiology – Sport Management concentration are not eligible to receive the Certificate in Sport Management.
---
Frequently Asked Questions
I'm an international student, what is the process for applying to your graduate program?
The ECU Sport Management faculty love the perspective that international students can bring to our program. This site will help you navigate the admissions process https://gradschool.ecu.edu/international-students/
What is the most important things faculty look for in an application?
ECU Sport Management faculty will consider the entire applicant package (purpose statement, GPA, references), one piece is not more important than another. It is the entire application package that will be considered by faculty when making a decision for admittance into our graduate program.