Sport and Community Development
Researchers in the Sport and Community Development lab focus on the use of sport as a platform for achieving positive outcomes.  Although sport is an activity that most people have experienced at some point in their life and feel knowledgeable about it, there is limited meaningful, well-informed research regarding the role sport can play in improving life quality and building community. Given its popularity, the use of sport as a tool for positive community level impact remains high. The SCD has specialized in research that will guide sport managers to better leverage sport in a manner that promotes community building, economic development, and health outcomes.  Thus far, this work has emphasized improving the experiences of collegiate athletes, athletes with disabilities, older adults, and sport officials. Within this work, a critical perspective and strong emphasis is placed on connecting research and theory with practice.  The goal of the SCD research group is to provide sport and community leaders with solutions on how sport can be managed to enhance life quality and promote regional transformation.
Student Research Opportunities
There are many research opportunities within the SCD for both undergraduate and graduate students. Graduate and undergraduate research opportunities are available through projects related to thesis, independent study, practicums, or independent research projects. The SCD provides students with the opportunity to work alongside faculty on their current research projects or be guided by a faculty mentor on their own innovative research projects ideas. Recent undergraduate projects include: Sustainable success: Motives and Small-Scale Charity Sport Events; Not Broken: Improving Disability Sport; Atlanta, A Soccer City?; Big League Social Media: Cultivating Community Online; Eliminating Barriers to Youth Sports in Greenville, North Carolina.  Recent graduate student projects include: Refereeing as a Post-Athletic Career Option; The Role of Community in Athlete Transgressive Behavior; Social Network Analysis as a Complementary Tool to Measuring Team Cohesion; Senior Games: Students' Community Outreach with Older Adults; NCAA Basketball Team Performance and Coaching Turnover: The Implication of Coaching Success on Subsequent Coaching Changes.
Lab Faculty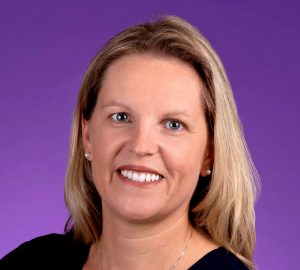 Stacy Warner
Professor
Kinesiology
Director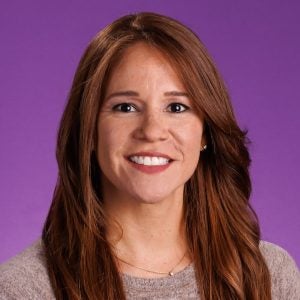 Andrea Buenano
Kinesiology
Dr. Stacy Warner serves as the Director of the SCDL and currently the Graduate Coordinator for the Sport Management program at ECU.
Warner is a globally recognized leader and expert on community building and sport.  Her research has appeared in top journals across the world, and she authored book chapters on the topic in Sport Sociology, Sport Development, Sport Management, and Sport Theory textbooks.  Prior to starting her academic career, Warner's sport industry experience has included positions within the United State Olympic Committee, NCAA headquarters, NCAA (Divisions I, II, and III) athletic departments, campus recreation programs, Upward Sports Christian youth leagues, and various large-scale sporting events, such as the NCAA Final Four and the Special Olympic World Games. This has resulted in clear practical applications and implications of her research.  She has led 16 successful funded collaborations with sport industry partners over the last decade.  
---
Dr. Andrea Buenaño is a faculty affiliated with the SCDL and currently serves as an Instructor & Program Coordinator for the ECU Sports Studies undergraduate degree.  
Prior to starting her academic career, Dr. Buenaño spent 10 years working in many facets of the sports industry. She was a Division I student-athlete, and then worked in professional sports, recreational sports, interscholastic athletics, Division II athletics, and served as athletics academic manager at Penn State University while completing her Ed.D. in Higher Education Leadership & Organizational Leadership.
Dr. Buenaño brings her practical, research, and teaching expertise in experiential learning, leadership development, intercollegiate athletics, and diversity to SCDL.