HHP/ECU Graduate School Information
---
If you are ready to do more than just advance in your career – if you're ready to build a career that makes a positive impact on every level of society – a graduate degree from the College of Health and Human Performance at ECU is the ideal place to start.
---
Admission Requirements
While specific admission requirements vary by program, in recent years, successful applicants to HHP programs tend to have, on average, a GPA above 3.0. Typical GRE scores range between 148 and 156 for the verbal and quantitative sections and between 2.8 and 4.1 on the analytical writing portion. Not all programs require the GRE; please see individual program pages for admission details or use the request form on this page.

---
Applying
An online application is required to apply to any graduate program at ECU. Start by selecting the degree category you seek below.
Then select your program and intended entry term, create a log-in and begin the application process. You will need to provide your undergraduate transcripts, any program-specific items (test scores, recommendations, etc.) and the application fee of $75.

---
Estimated Cost of Attendance
NC Resident 2020-2021 Tuition and Fees = $7,536
Non-Resident 2020-2021 Tuition and Fees = $20,685
East Carolina University is committed to making education affordable. A wide range of graduate assistant-ships, scholarships and other resources is available to help. Learn more and opt in to email updates here.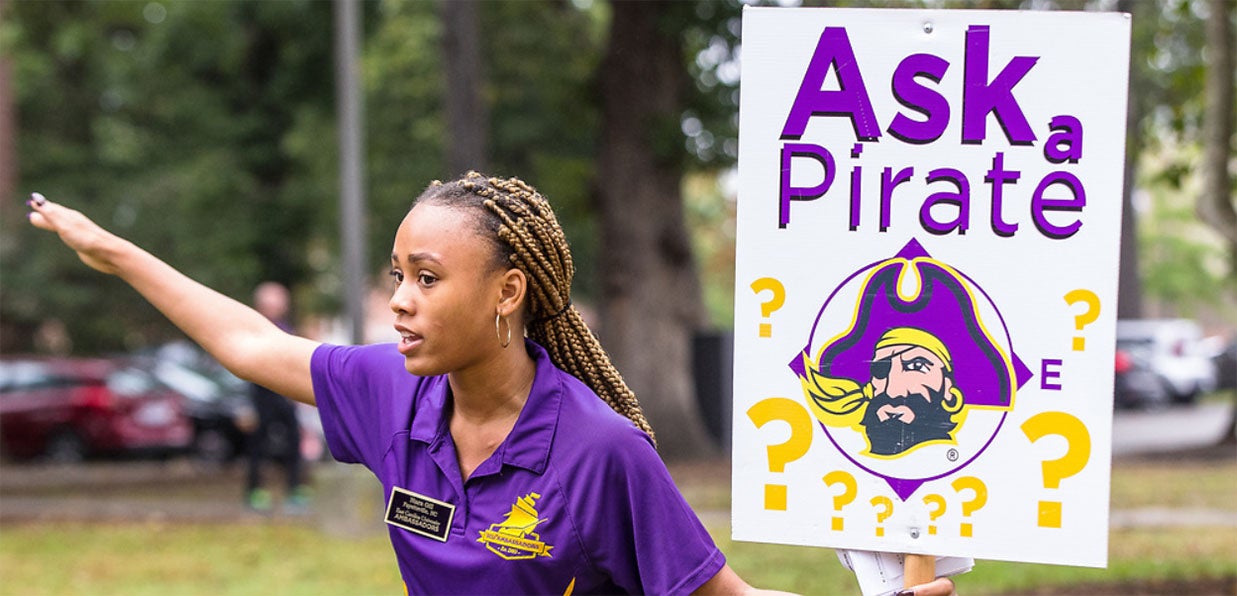 ---
Research Opportunities
Get ready to get hands-on. You'll work with faculty on research projects that make an impact in the world around us, from the effects of vaping to the impact of vacation rentals on coastal communities to how exercise lowers health risks to improving foster placement stability to mapping molecules to advance precision medicine. Or develop your own project. You'll gain the experience you need to become a professional researcher in your field. Want to know more about research taking place in your program of interest? Use the form on this page and select the department/area and choose research.

---
The ECU Community
Life is good when you're a Pirate. You'll really get to know – and be known by – your faculty and your classmates. You'll be supported and encouraged through your ECU career as those faculty become mentors and classmates become friends. And you'll connect with proud alumni who are always eager to help their fellow Pirates.
The ECU alumni network is strong throughout the state and across the country. You never know where a "Go, Pirates!" or "Purple! Gold!" chant will break out, but with alums in every state, we've heard stories of Pirates meeting Pirates from coast to coast. (Just wear your ECU gear out in the world and see what happens!)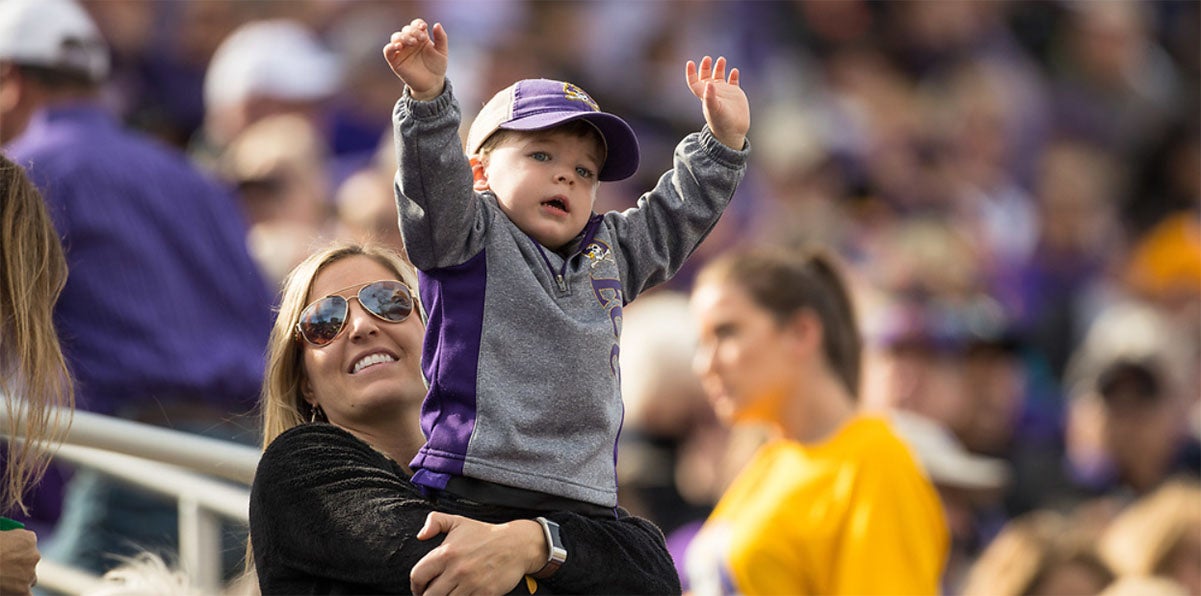 ---
About Greenville
USA Today and Liveability.com both rank Greenville as one of the top college towns in the country.
Greenville is the largest city in eastern North Carolina yet maintains a friendly, small-town vibe. It's the region's hub for business and healthcare, and, of course, higher education. Perhaps best of all, Greenville's cost of living is low – about 10 percent lower than the national average.
Explore Uptown and Dickinson Avenue for local restaurants, craft breweries and shops and an active arts scene. Hit the Greenway for walking, running or biking. Enjoy concerts and events at the Town Common throughout the year. And relax (or play hard!) at any of the city's parks, which are home to everything from playgrounds to picnic spots, athletic fields to arts spaces, skate and BMX ramps to boat ramps.
College of Health and Human Performance Greenville Video
---
About the College
ECU's College of Health and Human Performance is home to 17 master's, doctoral and certificate programs, as well as 14 undergraduate programs, across a variety of fields. What unites them? Every program is committed to fostering health and well-being at all levels of society.
Whether we work to improve relationships or bodies, design public and private spaces or curricula, empower young athletes or people with disabilities, we are working to build stronger, healthier individuals, families and communities, to transform our region.
To view a full listing of all programs and links to program pages in the College click here.

---