Physical Education Pedagogy Concentration
The Physical Education Pedagogy concentration represents a performance-based program of study that integrates both theory and practical application of pedagogy in a variety of learning contexts including, but not limited to, action research and practicum-based opportunities within public schools settings. Core program elements focus on enhancement of the craft of teaching via self-analysis, reflective teaching, curriculum development, research, and the development of supervisory skills. In addition, global education is incorporated into a course of this program. Thesis and non-thesis options are available in the MS degree. For delivery methods, this program is offered in either online or on-campus, face to face format. Please contact the concentration director for more information.
Associated Faculty: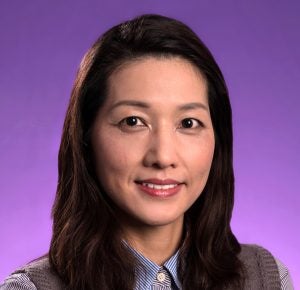 Bomna Ko
Associate Professor and Concentration Director
---
---
Coursework
Please click here for the program course catalog entry.
Career Opportunities
Whether you want to broaden your career opportunities into higher education or gain advanced training to apply to your current pedagogy, our graduate program in physical education provides you a platform to reach your goals.